Guest: Emily Flynn
Doulas are professional care providers that support families. Listen to episode 73 to understand more about how doula contracts work and what you need to look out for when you hire your birth team.
When it comes to putting a contract together, it's a conversation… it can be intimidating for both sides (parents and the doula). But the conversation can be a hugely productive way to set up expectations for everybody . It's okay to negotiate and talk… but also respecting our profession. – Emily Flynn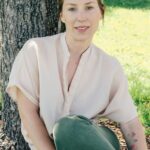 Emily Flynn is a birth and postpartum doula and health consultant in the Bay Area. She specializes in connecting folks in various places in their gynecological health cycles with compassionate and evidence-based care providers best suited to their individual needs. Emily's journey into birth work started through her legal research work with international organizations supporting migrants and refugees, which has informed and inspired her work with other birth care providers in building solid contracts and safe, strong, and satisfying businesses.
Contact information:
www.rosewoodconsult.com
[email protected]
@rosewoodrepro on instagram
Postpartum Expectations
https://www.rosewoodbirthconsulting.com/blog-1/postpartumexpectations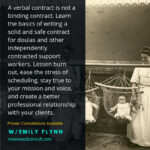 Why do Doulas Cost So Much?
https://www.rosewoodbirthconsulting.com/blog-1/whydodoulascostsomuch
Listen to Esther Gallagher & Emily Flynn on the Fourth Trimester Podcast Episode 73. Click here for iTunes and click here for Google Podcasts. Enjoy! xo