Fourth Trimester Podcast Episode 39: An Introduction To RIE Infant Parenting
Ever wondered what RIE means or what RIE parenting is?
Here to explain is Lee Fernandez, a teacher of RIE parenting practices with over 40 years of experience as a parent educator, and a trainer of child care professionals.
While we at Fourth Trimester don't endorse strict adherence to any one child-rearing philosophy, we wanted to share information on RIE as a primer for anyone doing research into what some of these approaches are like. We do love certain aspects of RIE – in particular, being present for your baby by giving them full attention for at least part of the day is something we love, as well as being respectful and communicative with our babies. All great.
So, back to RIE.
RIE stands for Resources for Infant Educarers (yep, a portmanteau of Educator and Carer) and it refers to giving babies a high degree of independence and respect.
"Ultimately, RIE's advice to slow down, respect and build a bond with your child, and then let him or her amaze you with what they can do, is valuable to anyone who is embarking on the road to parenthood. Parents and caregivers who use RIE all say that this approach has made caring for young children feel so much more enjoyable and easy." (Source: http://www.discoveryourbaby.org/about)
There are some ideas that may or may not ring true for every parent, but hey, that's parenting, right? Everyone has a different set of ideas and needs to find what is right for them.
This episode of the podcast is a high-level introduction of RIE infant parenting. Some of the themes discussed are about slowing down, truly connecting with your baby by giving them your full attention, and creating some predictability for your infant as part of the day-to-day routines.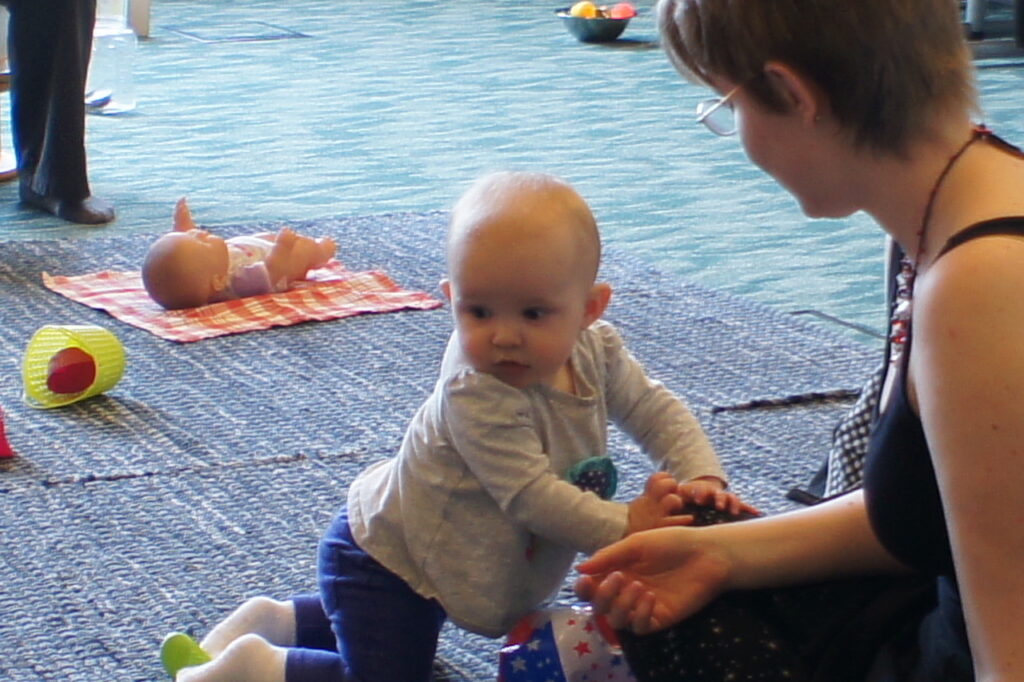 By relaxing into a child's own speed of development, the parent allows the child to experience the pace that is right for them. In addition, parents won't be pushing for that next big milestone. "The best four-letter word for new parents is WAIT," Lee reminds us. Being happy in the moment, at the present stage of development, creates an atmosphere of calm for both parent and baby. "This helps create a sense of trust. The baby trusts the parent, and the parent is trusting the baby."
"Full attention for part of the time is better than partial attention all of the time."
If there's one thing to take to heart, it is that babies crave real connection with their caregivers. This means taking some time every day to stop everything else and focus on the baby. Look at them, let them do what they want to do, don't look at your phone or fold laundry in the background. Just be with your baby. Your baby will feel this connection, and so will you. Lee is quick to make the point that, "full attention for part of the time is better than partial attention all of the time." As adults, we want the full attention of others from time to time. The patterns we set for our infants and young children are set at an early age, so it is not only respectful to reciprocate the desire for connection early on, but a beautiful, fulfilling gesture that sets the tone for how your child will connect with others throughout their lives.
You can learn more about RIE and Lee on her site (http://www.discoveryourbaby.org/) and on RIE.org (https://www.rie.org/educaring/ries-basic-principles/).
We are also big fans of Janet Lansbury's RIE podcasts: http://www.janetlansbury.com/podcasts/
Books on RIE: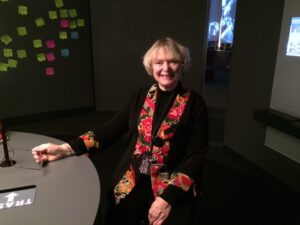 Inspired by the work of infant Specialist Magda Gerber and educator Maria Montessori, Lee is offers "Discover Your Baby/Toddler" classes in the San Francisco, San Mateo and Marin counties.  She has 50 years of experience as a parent educator, trainer of child care professionals, administrator of child care programs and author.  She has a Master's Degree in Human Development Speciality in Infants & Toddlers from Pacific Oaks College in Pasadena CA, has been a RIE® Alliance Associate since 1987, is a Certified Montessori Teacher, and attended Spring Hill College, Mobile AL and St. Nicholas Training Centre, London, UK.
Selected links
Connect with Lee Fernandez discoveryourbaby.org
Learn more Respectful Parenting RIE Approach By Janet Lansbury
Connect with Fourth Trimester Facebook | Instagram | About & Contact
The content provided in this article(s) is provided for informational purposes only and does not constitute medical or other professional advice. Neither Sarah Trott nor Buckeye Media LLC (DBA Fourth Trimester) are liable for claims arising from the use of or reliance on information contained in this article.