Afraid of The Birth?
Afraid Of The Birth? Anxious About Being A Parent? Here To Guide Us Is Leah Chalofsky
Episode 66 of the Fourth Trimester Podcast is all about Maternal Mental Health.
Leah is a licensed marriage and family therapist in private practice in the Excelsior neighborhood of San Francisco. She has been providing therapy since 2007, after working as a nanny, theater workshop facilitator, and health educator. Prior to private practice, Leah worked at two non-profits on the peninsula that provided outpatient mental health services and court-ordered groups. She has been in private practice at the holistic wellness center Community Well for almost three years and specializes in working with maternal mental health, domestic violence, and anxiety.
Address The Fear
Many expectant mothers experience fear or anxiety about the birthing process. It's important to address these fears and seek support from a healthcare provider or therapist to prepare for a positive birth experience.
We talked with Leah about the benefits of new parent support groups, anxiety (as it relates to pregnancy and parenting), domestic violence, and teen pregnancy/parenting. Topics covered:
Hormones and their influence
Emotions prior to birth
Anxiety, Depression and "feeling bad about feeling bad"
First two years of child's life – transitions physical and mental
Benefiting from being around other parents
Ruling out physical issues – how physical and emotional are intertwined
Her association with Community Well (www.communitywellsf.com) and our conversation about this organization was one aspect of why she's such a special guest. (Please note, the New Parents Circle that was meeting at Community Well on the 2nd and 4th Tuesdays of the month is no longer running – go to the Community Well calendar page to find out what events are currently on offer!)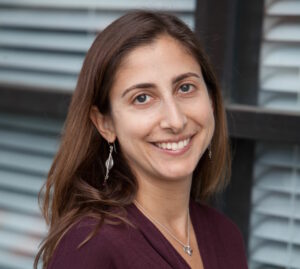 Listen to Esther & Leah on the Fourth Trimester Podcast Episode 66. Click here for iTunes and click here for Google Podcasts. Enjoy! xo
Selected links
Connect with Leah Chalofsky leahchalofsky.com | Email
Learn more Preparing to Enjoy the Fourth Trimester | Four Relationship-Saving Questions To Ask Before Baby Arrives | Fourth Trimester Books
Connect with Fourth Trimester Facebook | Instagram | About & Contact
The content provided in this article(s) is provided for informational purposes only and does not constitute medical or other professional advice. Neither Sarah Trott nor Buckeye Media LLC (DBA Fourth Trimester) are liable for claims arising from the use of or reliance on information contained in this article.