Parents are asking whether home birth vs hospital birth is right for them.
In the unprecedented global event of Coronavirus (COVID-19) and government-imposed social-distancing, along with healthy people's concerns for being able to stay away from hospitals, women are questioning, in new ways, what should be considered "safe" for giving birth.
Home Birth vs Hospital
A quick review of Google Trend data shows a significant increase in searches related to home birth in the United States.
In this episode we interview two experienced Licensed Midwives living in the San Francisco Bay Area. Sue Baelen and Laura Marina Perez answer our questions and respond to our comments about the history and future of midwifery and home birth and why this virus may be the "free-radical" that breaks up the stagnant thinking about making good healthcare and birthing decisions. We hope you not only listen but we'd love to get a conversation going on our Fourth Trimester Podcast Facebook page.
What makes for safe and empowered birth?  What does this mean in the case of highly contagious and potentially deadly viruses?  When women "decide" where to give birth in the US, they don't actually think much about it in most cases. It is a default rather than an engaged discussion. The discussion is often only undertaken with an obstetrician, if anyone other than the co-parent.  Insurance companies often make the decision for parents based on willingness to reimburse through the healthcare infrastructure in place, i.e., Kaiser only pays Kaiser. "Out of network" payments are ridiculously expensive. Most women have been corralled into believing hospital is the "safest" and/or "cost-effective" option.
We use this episode as an opportunity to answer some of the questions expecting parents may have around home birth options. So when should parents consider a home birth vs hospital birth? By default, please consider whether home birth is an option you may like to review as you begin to put birth intentions in place. Please consult with your doctor about your risk levels and what practices are being imposed at local hospitals near you. The developments of Coronavirus are changing rapidly week to week, so the information shared by practitioners is likely also to shift with new developments.
Stay safe!
Listen to Esther Gallagher, Sarah Trott, Sue Baelen & Laura Marina Perez on the Fourth Trimester Podcast Episode 81. Click here for iTunes and click here for Google. Enjoy! xo
Laura Marina Perez is a locally- and apprentice-trained community midwife based in San Francisco. She has been attending births for the last 20 years and has had her own midwifery practice for the last 7 years. Laura strives to continue the ways of traditional midwifery as someone with Native South American ancestry. In the past, Laura has worked as a safer sex/HIV prevention educator, Gynecological Teaching Associate and abortion counselor. She is proud to prioritize women's reproductive health, wellness and justice in her life and work.
Photo thanks to Suzannah Weening suzannahweening.com
Sue Baelen is a licensed and certified professional midwife in San Francisco California. she has been the principle midwife behind Sacred Body Midwifery since 2015.
Sue is a founding board member of the Natural Resources All Families Foundation. With a parenting center in San Francisco, Natural Resources is dedicated to nurturing families from pregnancy through early childhood. They offer a full schedule of community meetings and classes and sell best in class products. Scholarships for classes are available through the Foundation.
www.sacredbodymidwifery.com, #sbeemw on instagram, www.sanfranciscohomebirthcollective.com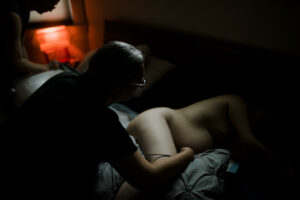 Photo thanks to Julia Petersen julialorraine.com