Episode 43 of the Fourth Trimester Podcast is All About Breastfeeding. Listen if you'd like to find out:
What to do when breastfeeding doesn't go as imagined
Typical breastfeeding issues that come up for new mothers
What factors drive whether a woman can breastfeed or not
Tips for breastfeeding success – what you can do in the hospital / right after giving birth
The ins and outs of the initial physical pain of breastfeeding
What breastfeeding accessories you actually need
How you may be able to receive a free breast pumps through health insurance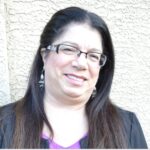 Lori Isenstadt is an International Board Certified Lactation  Consultant (IBCLC)  She has spent much of her adult life working in the maternal health field. When she became turned on to birth and became a childbirth educator, there was no stopping her love of working with families during their childbearing years.  Lori soon became a Birth doula and a Postpartum doula and soon became an IBCLC.
In 2007, she founded her private practice, All About Breastfeeding where  she meets with moms one on one to help solve their breastfeeding challenges. Lori provides office, hospital,  home and Skype consults.  All this has led to the All About Breastfeeding site which, helps moms navigate their journey from pregnancy through their postpartum days. Lori is an international speaker, book author and the host of the popular iTunes podcast, All About Breastfeeding, the place where the girls hang out.   You can find out more about her work and  membership site by going to:  https://www.aabreastfeeding.com/ You can reach Lori email at: https://www.aabreastfeeding.com/contact/
Click here for iTunes and click here for Google Podcasts. Enjoy! xo