Fourth Trimester Podcast Episode 43: Learn All About Breastfeeding
Episode 43 of the Fourth Trimester Podcast is All About Breastfeeding. Lactation consultant Lori Isenstadt is our guest on the Fourth Trimester for this episode. She discusses breastfeeding, how to prepare for breastfeeding, and the importance of having support resources.
Listen if you'd like to find out:
What to do when breastfeeding doesn't go as imagined
Typical breastfeeding issues that come up for new mothers
What factors drive whether a woman can breastfeed or not
Tips for breastfeeding success – what you can do in the hospital / right after giving birth
The ins and outs of the initial physical pain of breastfeeding
What breastfeeding accessories you actually need
How you may be able to receive a free breast pumps through health insurance
Breastfeeding Preparation
Prepare for breastfeeding by taking a class, meeting with a consultant, and talking to other mothers.
Lori suggests that women too often buy too many breastfeeding accessories and believes in having only a good, supportive pillow for those who sit up and feed their baby.
Mothers should prepare ahead of time with basic breastfeeding items like nursing pads, a supportive pillow, and a few well-fitting nursing bras.
Lori advises contacting an insurance company ahead of time regarding breast pumps. Oh, and don't forget that backup manual pump for long car trips and when you're away from home.
Breastfeeding Success = Support
And how can Dad help? We advise expectant fathers to help with other aspects of caring for baby to help free up time for the breastfeeding mother.
It's important breastfeeding mothers to have support through lactation consultants, breastfeeding classes, and support groups.
About Lori Isenstadt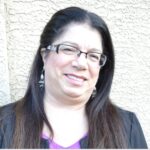 Lori Isenstadt is an International Board Certified Lactation Consultant (IBCLC)  She has spent much of her adult life working in the maternal health field. When she became turned on to birth and became a childbirth educator, there was no stopping her love of working with families during their childbearing years.  Lori soon became a Birth doula and a Postpartum doula and soon became an IBCLC.
In 2007, she founded her private practice, All About Breastfeeding where  she meets with moms one on one to help solve their breastfeeding challenges. Lori provides office, hospital,  home and Skype consults.  All this has led to the All About Breastfeeding site which, helps moms navigate their journey from pregnancy through their postpartum days. Lori is an international speaker, book author and the host of the popular iTunes podcast, All About Breastfeeding.
Selected links
Connect with Lori Isenstadt Contact | aabreastfeeding.com
Lori's podcast 12-week free audio series on breastfeeding
Learn more The Real Story Behind Breastfeeding (& How To Set Yourself Up For Success) | Snack Trays (feed your breastfeeding mom!)
Connect with Fourth Trimester Facebook | Instagram | About & Contact
The content provided in this article(s) is provided for informational purposes only and does not constitute medical or other professional advice. Neither Sarah Trott nor Buckeye Media LLC (DBA Fourth Trimester) are liable for claims arising from the use of or reliance on information contained in this article.