How Nethal Abdul-Mu'min Is Helping Muslim Families Find Their Reflection In The Parenting Community
We are so happy to introduce Nethal Abdul-Mu'min to our listeners. In this episode we also give our listeners an opportunity to learn a bit about Islamic cultural diversity and how Nethal is helping Muslim families find their reflection in the Parenting Community.
We discuss the following and more:
Homebirth Midwifery in the era before legalization and the current state of access
Nethal's background and what led her to become a Birth and Postpartum Doula and Childbirth Educator
Resources Nethal has helped develop as a Childbirth Educator, specifically for the Muslim community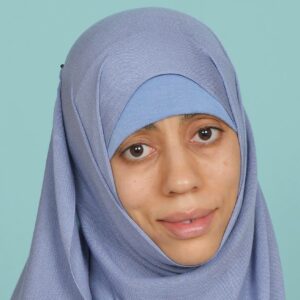 Nethal Abdul-Mu'min is a Birth and Postpartum Doula and Childbirth Educator who is a Homebirth mother of four. She is a scholar and translator of the Qu'uran and a translator for Arabic speakers in the women's/family health setting and during labor and birth. She has been instrumental in the creation of the Muslim edition of the Cornerstone Childbirth Preparation Manual. Her experience as a new mom who didn't understand her postpartum needs and later came to know about professional postpartum care was a real eye-opener. Layering this current political realities for Muslim women and their families and the forms of support she can offer them makes her a most-wonderful community member and asset. Her willingness to express and converse about all that we might be curious about and feel vulnerable in is what's particularly lovely about her.
Contact Nethal directly through her website: https://nethalam.wixsite.com/soulfulpassage
Listen to Esther & Nethal on the Fourth Trimester Podcast Episode 65. Click here for iTunes and click here for Google Podcasts. Enjoy! xo