Ever heard of Vaginal Steaming? Neither had we! Turns out, V-Steaming is a well-known and well-loved practice around the world.
We invited a V-Steam expert, Keli Garza, to join us on Fourth Trimester Podcast and share all the juicy – dare we say, steamy! – details.
Keli holds a Masters degree in International Development, having graduated cum laude. A social science researcher by academic training, Keli has spent the past several years doing women's health research and has founded a new field of discipline called Peristeam Hydrotherapy.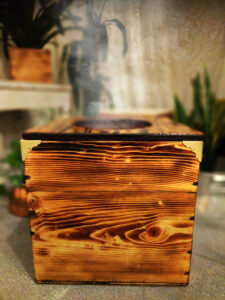 Having recorded over seven hundred peristeam case studies, Keli holds the only known research database of its kind. Keli has worked to develop vaginal steam treatment protocols which are now becoming the industry standard. Her approach is unique in that she tailors treatment based on different menstrual patterns and that she works with an Oriental Medicine Doctor who prescribes specific herbs in the formulas.
Keli recently published an article entitled, Research Finds that Vaginal Steaming After Birth Is the Time-Honored Standard for Postpartum Care. Needless to say, we had to have her on the show.
Listen to the show to learn all about the practice of Peristeam Hydrotherapy a.k.a. V-Steaming. Vaginal steaming is used for:
Regular menstrual care
Pregnancy preparation
Postpartum lochia cleansing
Perimenopause and Menopause
… and more use cases (!)
Here's the best part, Keli and the Fourth Trimester Podcast have teamed up to offer listeners of the podcast all of the following perks:
To benefit from these offers, use coupon code fourthtrimester when checking out at www.steamychick.com.
Steam facials are amazing … why not luxuriate other parts of our bodies?
Taking care of your body, mind and soul are a good way to take care of your baby. If you haven't heard, Helping Yourself Means Helping Your Baby.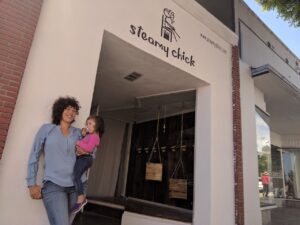 Listen to Keli Garza on the Fourth Trimester Podcast Episode 46. Click here for iTunes and click here for Google Podcasts. Enjoy! xo