Momumental – Serena Saeed-Winn
We're so happy to have midwife and educator Serena Saeed-Winn host our interview at her home on episode 48 of the Fourth Trimester Podcast!!  We met her wonderful family, including twins.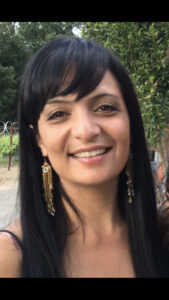 Serena teaches a class to help parents ease the transition into parenting by sharing what to expect and how to prepare for the first few months of being new parents. The class covers everything from postpartum healing, infant CPR and first aid, newborn care and gear, infant feeding, relationship savers and more.
Serena has put her parenting and midwifery experience to good use in her Momumental classes.  We had a really enjoyable chat about postpartum preparation and lots of things Serena makes a point about discussing with her student-parents-to-be.  Many of the challenges of the recovery period can inadvertently be self-imposed and Serena and I hope to get the message out that it's ok to give yourself a break, to adjust expectations, to allow for gratitude in small things and to make room for more enjoyment.
https://www.facebook.com/sfmomumental
MOMumental is a space for moms, dads and caregivers to come together to learn, share and connect with other parents. MOMumental was created to support families by harnessing the untapped wealth of knowledge and expertise possessed by others in our community.  Parents are experts in so many fields, yet this knowledge is rarely brought to light as we get caught up in the huge task of raising children.  MOMumental explores a variety of topics, some related to parenting and others not.  We seek to reduce the isolation and singular focus that comes with caring for children.  MOMumental will encourage us to foster all parts of our identity and in turn be better, happier, and more well-rounded people for ourselves and our kids.
"Hold yourself the way you hold them" ~Amelia Kriss
Serena Saeed-Winn is a Certified Nurse Midwife, Women's Health Nurse Practitioner and Registered Nurse.  Born and raised in the Bay Area she has served women and their families in San Francisco for over 15 years.  Serena was a doula for many years, then worked with clients in the nonprofit sector with the Homeless Prenatal Program.  She has attended births as a midwife in many settings, including birth centers, homes and hospitals.
Serena also is the mother of 3 amazing girls including her lively twins.  She is dedicated to serving women throughout their lifetime and seeks to empower families through knowledge, support and encouraging parents to trust in themselves.
Listen to Serena and Esther on the Fourth Trimester Podcast Episode 48. Click here for iTunes and click here for Google Podcasts. Enjoy! xo