Choosing the right doula for your birth experience is important, and interviewing potential doulas is a crucial step in finding the right match. Here are top doula interview questions to ask when meeting a potential care provider:
Experience and Training:
How long have you been working as a doula?
What training and certifications do you have?
Range of Care Provided:
Do you provide postpartum care and what does that look like?
What does a typical postpartum / postnatal care session entail?
Availability:
Are you available around my due date?
How many clients do you take on each month?
Philosophy and Approach:
What is your doula philosophy or approach to supporting birthing parents?
How do you tailor your support to each family's unique needs and preferences?
Previous Clients:
Can you provide references or testimonials from previous clients?
Have you attended births in settings similar to where I plan to give birth (e.g., hospital, birthing center, home)?
Availability for Prenatal Meetings:
How many prenatal meetings do you typically have with clients, and what can I expect during these meetings?
Can you accommodate my schedule for these meetings?
Birth Plan and Preferences:
How do you help clients create a birth plan, and what role do you play in advocating for their preferences during labor and delivery?
Can you provide examples of situations where you've supported clients in advocating for their birth plan?
Backup Doula:
Do you have a backup doula in case you are unavailable when I go into labor?
Can I meet your backup doula before the birth?
Comfort Measures and Techniques:
What comfort measures and pain relief techniques are you trained in or experienced with?
How do you help clients manage pain and discomfort during labor?
Communication and Support:
How do you stay in touch with clients leading up to labor?
What is your availability for questions and support outside of scheduled meetings?
Fees and Contracts:
What are your fees, and what is included in your doula services?
Are there any additional costs or potential expenses I should be aware of?
Do you require a contract, and if so, can I review it before making a decision?
These questions can help you assess whether a doula is the right fit for your birth and postnatal experience and whether their philosophy, approach, and availability align with your needs and preferences. Don't hesitate to ask follow-up questions or discuss any specific concerns you may have during the interview process. It's essential to establish a strong rapport and feel confident in your choice of doula.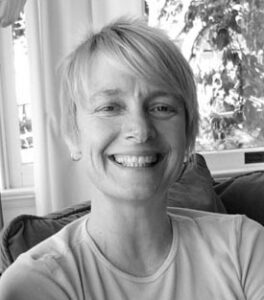 Selected links
Connect with Esther Gallagher esthergallagher.com
Learn more Postpartum Care At Home – What To Expect From A Doula | Why You Need A Contract For Your Doula
Connect with Fourth Trimester Facebook | Instagram | About & Contact
The content provided in this article(s) is provided for informational purposes only and does not constitute medical or other professional advice. Neither Sarah Trott nor Buckeye Media LLC (DBA Fourth Trimester) are liable for claims arising from the use of or reliance on information contained in this article.